Where travel agents earn, learn and save!
Events /

World Travel Expo 2023
Join the Travel Revolution at WTE Miami 2023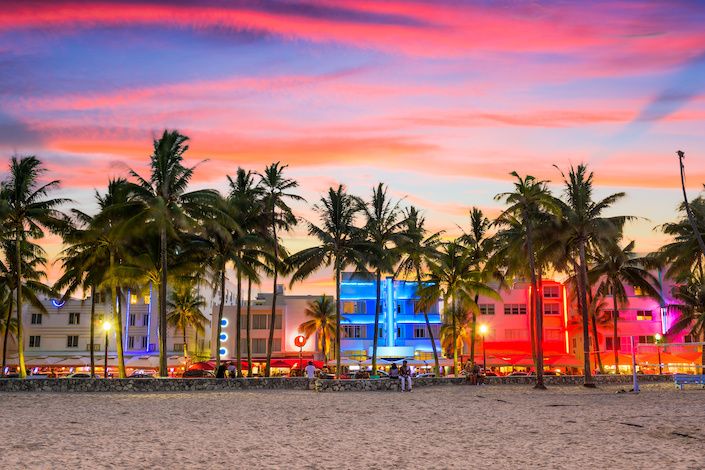 Prepare to immerse yourself in an extraordinary gathering of industry leaders, influential speakers, innovative exhibitors, and esteemed sponsors at the World Travel Expo (WTE) Miami, taking place from June 13th to 15th, 2023
WTE Miami is an exclusive opportunity for travel agents and agencies like yours to network, collaborate, and discover the latest trends in travel. Whether you're seeking inspiration, connections, or cutting-edge solutions, this event promises to exceed your expectations and empower your business growth.
Here's a sneak peek of what awaits you at WTE Miami:
Inspiring Speakers: Be captivated by an exceptional lineup of visionary speakers who will share their insights, expertise, and success stories. Learn from the industry's brightest minds and gain valuable knowledge to stay ahead in this dynamic landscape.
Innovative Exhibitors: Explore a vibrant exhibition hall filled with groundbreaking technologies, unique travel products, and services that will revolutionize your business operations. Engage with exhibitors, ask questions, and uncover innovative solutions to enhance your customer experience.
Networking Opportunities: Connect with fellow travel agents, agencies, and industry professionals from around the globe. Share your experiences, exchange ideas, and build lasting relationships that will elevate your professional network.
Engaging Workshops and Seminars: Participate in interactive sessions led by industry experts, covering a wide range of topics such as digital marketing strategies, customer engagement, sustainable travel, and emerging destinations. Gain actionable insights and practical tools to enhance your business strategies.
Exclusive Deals and Offers: Discover exclusive promotions and deals from renowned travel partners and sponsors. Take advantage of special discounts, incentives, and rewards that will enhance your business offerings and benefit your clients.
Visit the official WTE Miami website to learn more about the event, including the detailed schedule, speaker lineup, exhibitors, sponsors, and registration information.
Don't miss this incredible opportunity to be part of the ultimate travel experience! Mark your calendars for June 13th to 15th, 2023, and prepare to embark on a journey of knowledge, inspiration, and connection. Join the WTE Miami and witness the transformation of the travel industry firsthand.
Should you have any questions or require additional information, please don't hesitate to reach out to the dedicated team at contact@wtemiami.org.
Get ready to ignite your travel business and embark on an unforgettable experience at WTE Miami!