Where travel agents earn, learn and save!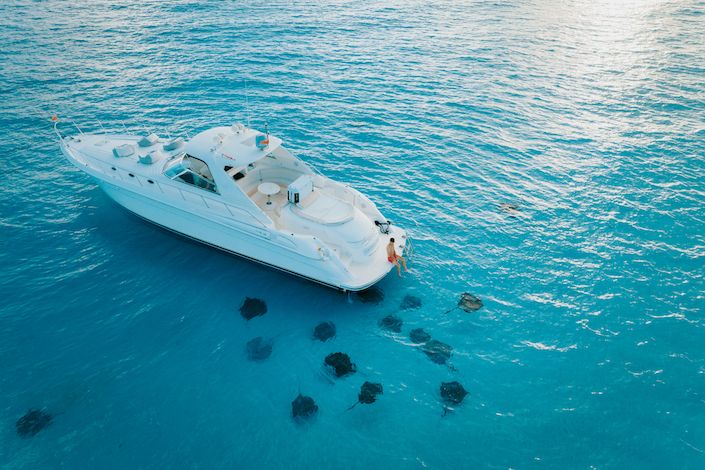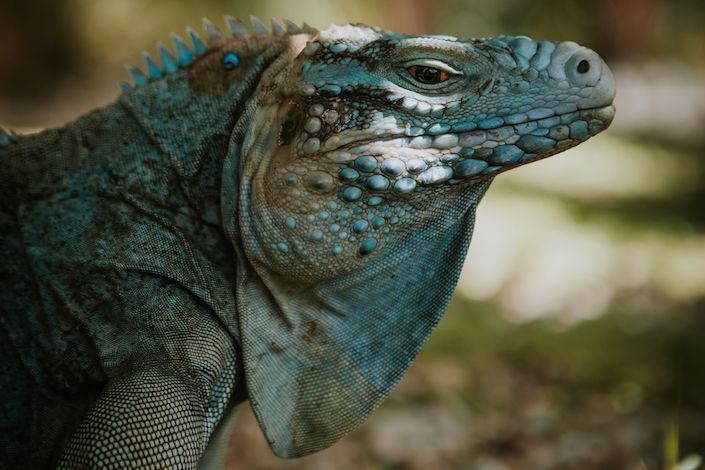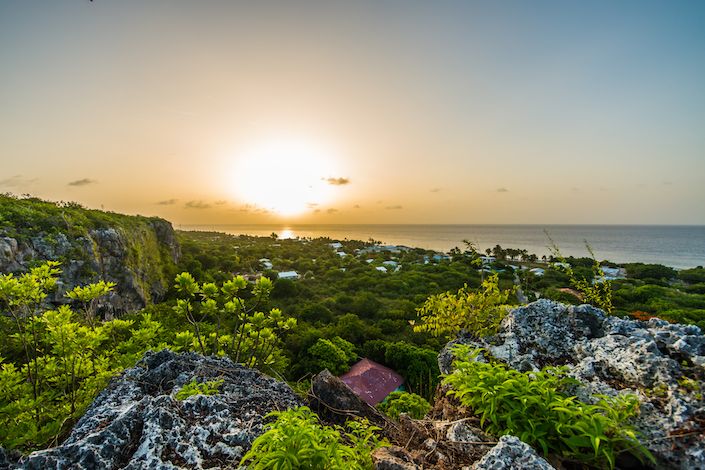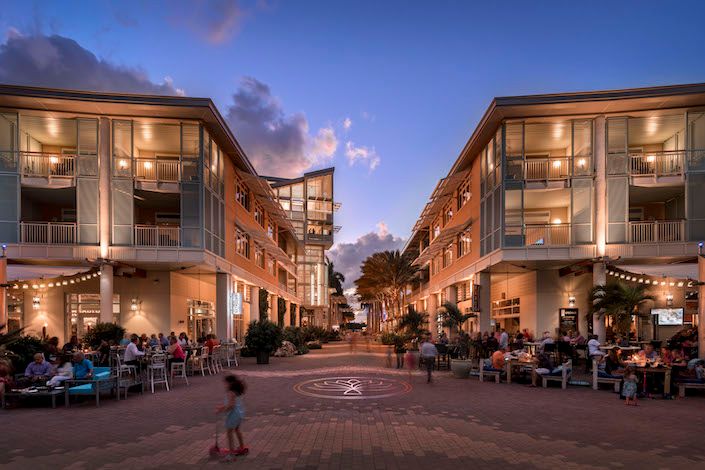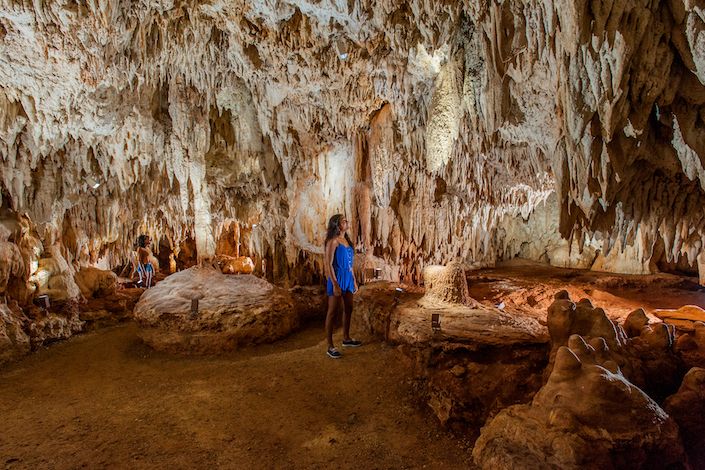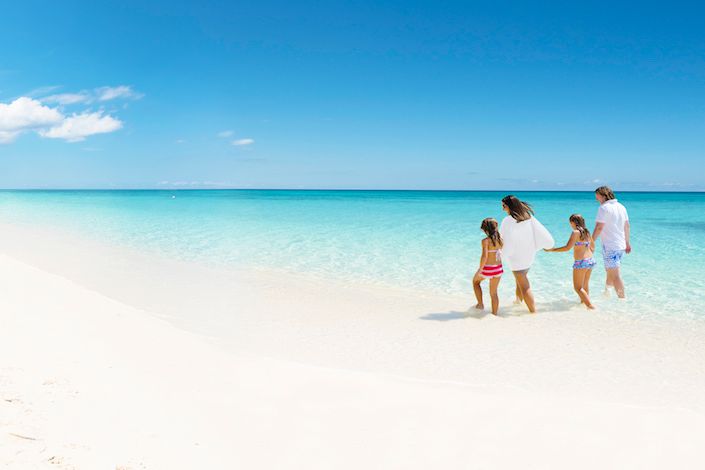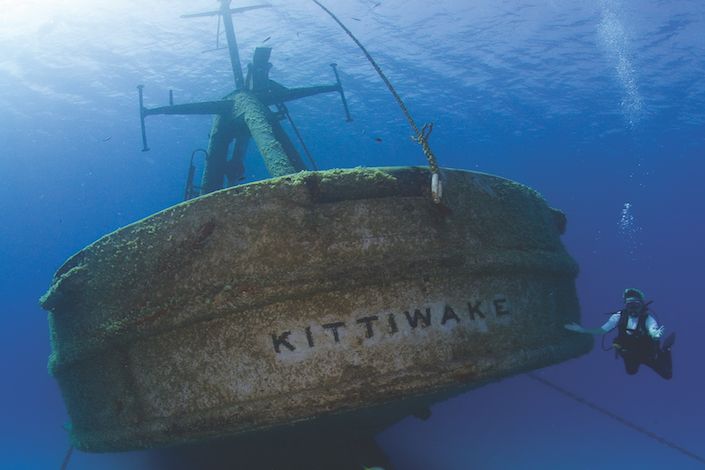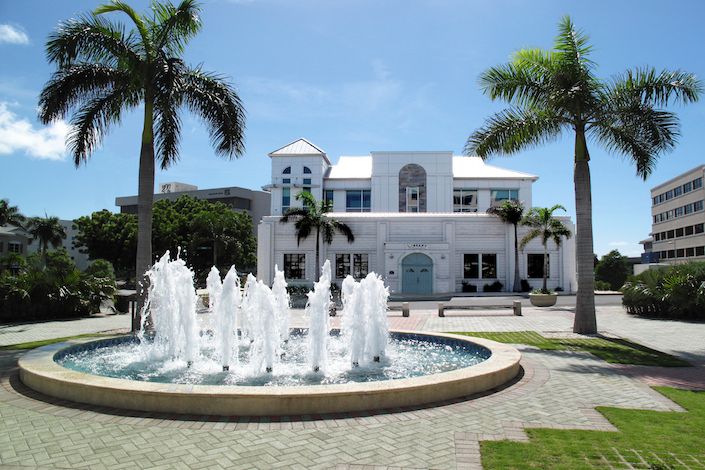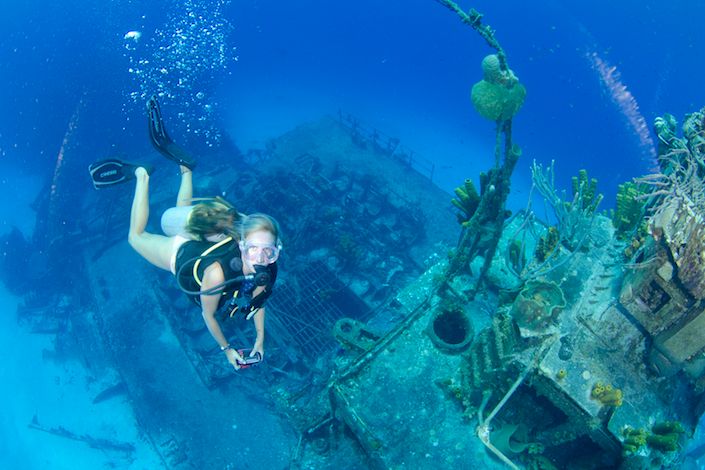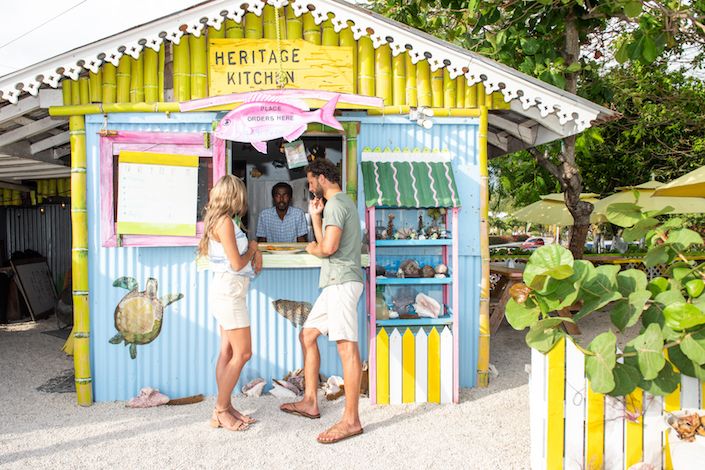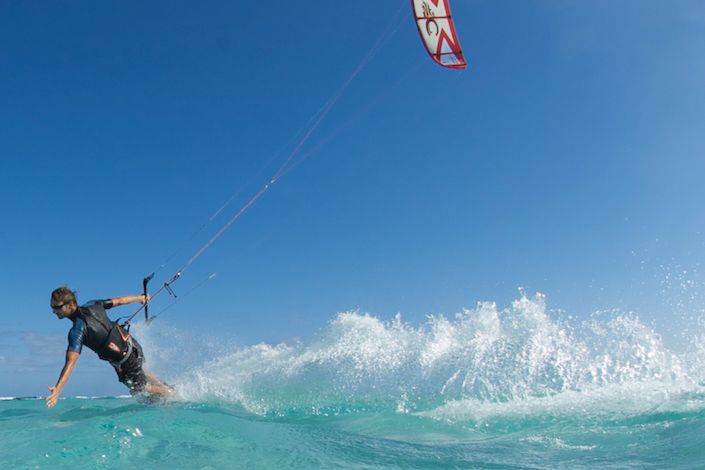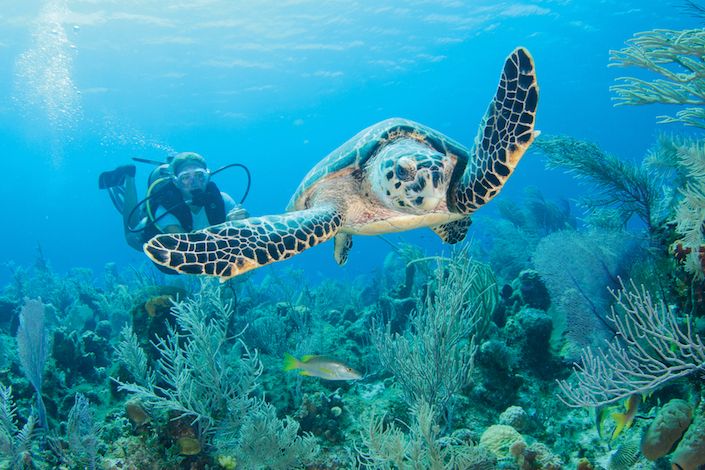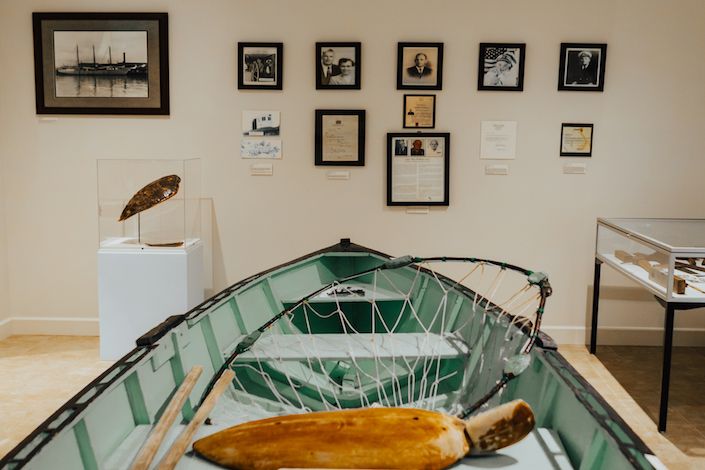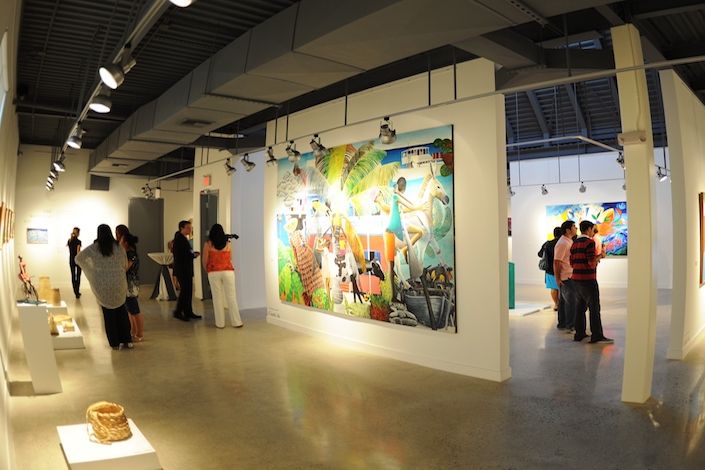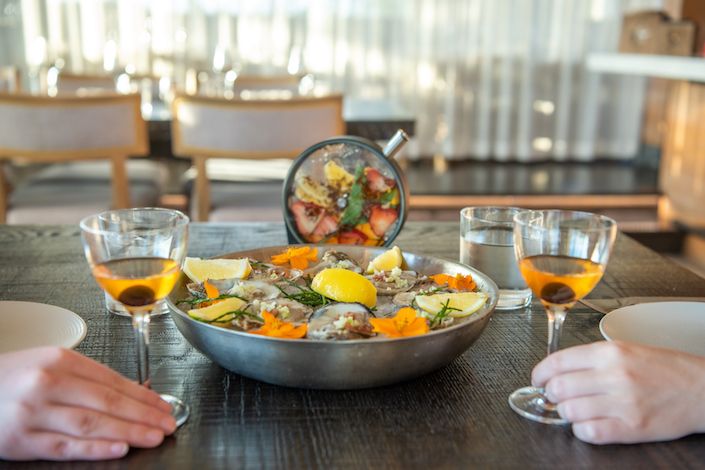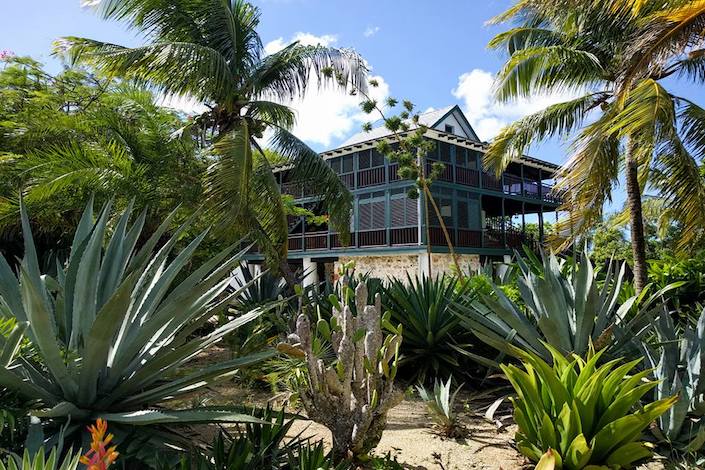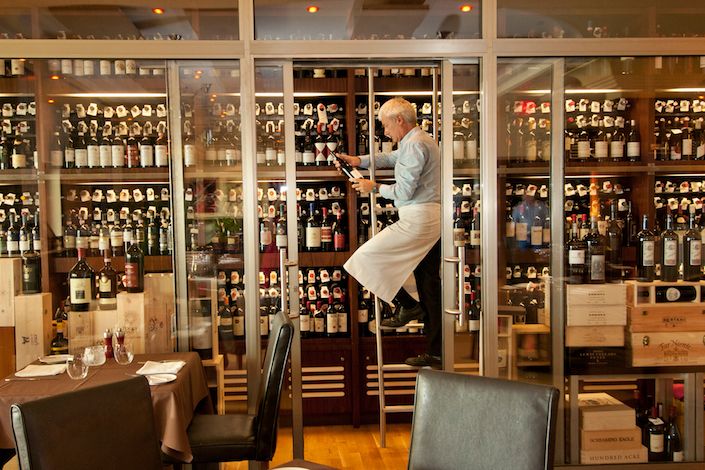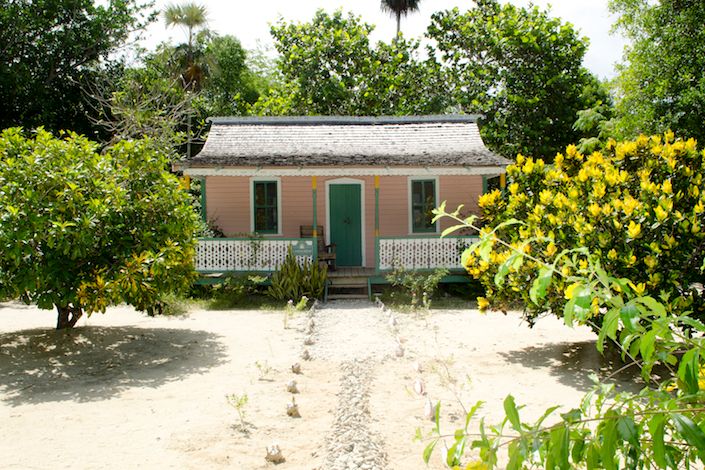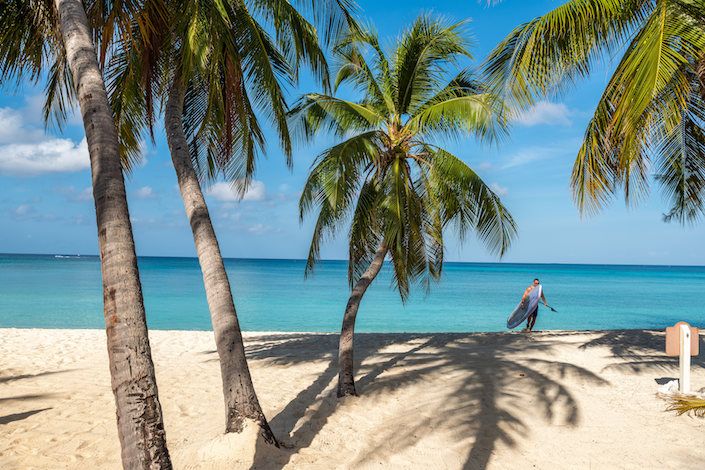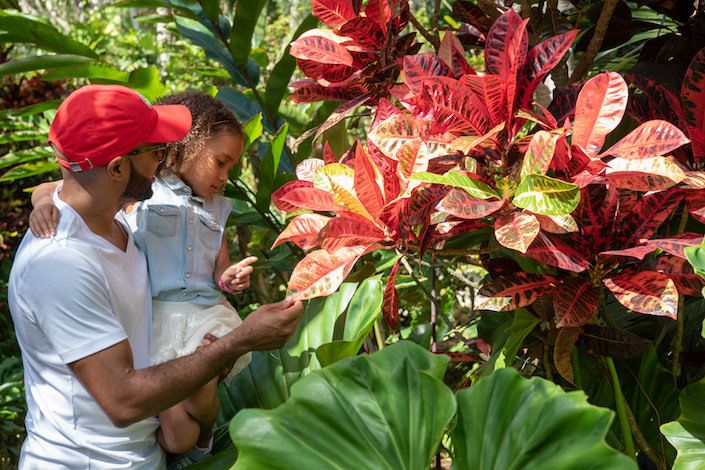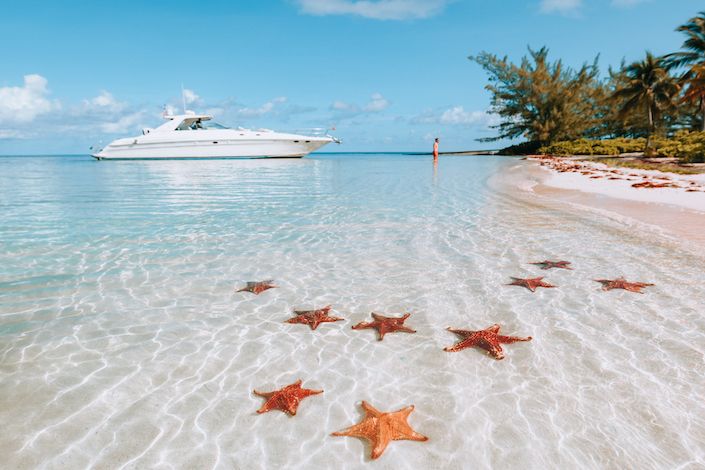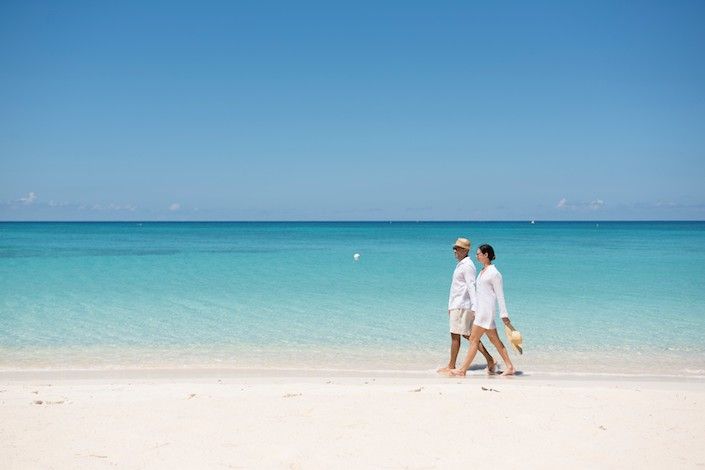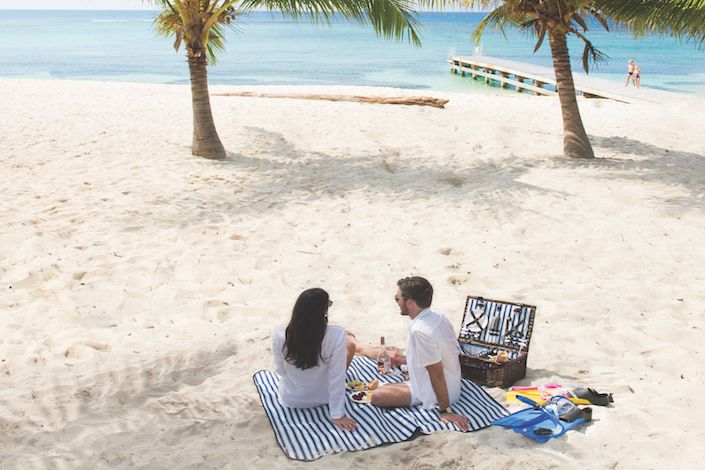 With three distinct islands to choose from – Grand Cayman, Cayman Brac and Little Cayman – your clients will find much to fall in love with. Below you'll discover information and resources to help you develop and plan your clients' visit to Cayman. We want you to understand how easy it is to travel to the Cayman Islands and get around the three islands once here. Whether you're selling a romantic getaway, family vacation, or special interest markets like diving, adventure or culinary, you'll find useful selling tips and island information to sell Cayman more effectively to your clients. Those who know Cayman Islands, love them. Become a Cayman Islands Specialist and qualify for exciting benefits and rewards.
Language
• English
Currency
The Cayman Islands Dollar (CI$). You are able to use U.S. currency interchangeably. Automated Teller Machines (ATMs) are available and give both US and CI dollars.
Credit Cards - American Express, Discover, Mastercard and Visa are widely accepted
Duty Free - In George Town, our capital, dutyfree shopping is a high art. Be sure to check out the merchandise from names like Tiffany, Gucci, Baccarat, Cartier, Rolex and more
Climate & Best Time to Visit
The most pleasant weather is during the winter (November to March) when daytime temperatures average 72–80°F with generally clear skies and calm seas. The occasional nor'wester blows through during the winter, bringing cool winds and rough seas on the north and west coasts. You may need a sweater or light jacket for cooler evenings in the winter. The summer months (May to October) coincide with the rainy season. Average temperatures range from 80–88°F, with July and August being the hottest months. Humidity is also higher in summer but occasional heavy showers can be a welcome relief from the heat. The islands are cooled by prevailing trade winds, but the sun is HOT and we advise always to wear sunscreen, a shady hat and sunglasses. Please take the sun in small doses to avoid sunburn. Sea temperatures average 78°F in the winter and go up to 85ºF during the summer. Hurricane season runs from June 1st to November 30th. If you visit during hurricane season, take any hurricane or tropical storm warnings seriously.
Visa Requirements
Nationals of Canada, United States of America, the United Kingdom and most countries within the British Commonwealth do not require visas to enter the Cayman Islands. Various other countries are also exempted but for example, citizens of Jamaica, Colombia, Saudi Arabia and Belarus currently require visas before being admitted into the Islands.Where visas are required they must be sought and obtained prior to travel. For a full list of which countries do and do not require visas for entry into the Cayman Islands please visit immigration.gov.kyVisitors are permitted to stay for up to a total of 6 months. Persons requiring a visa to visit the Cayman Islands must apply to the nearest British Embassy or Consulate with a Visa section. For more information, visit immigration.gov.ky Persons visiting the Cayman Islands on a cruise ship do not require a visa. Always consult your cruise ship company for regulations.
Wi-Fi and Connectivity
Most accommodations provide Wi-Fi or Internet. Check with your individual property for access. Cayman Islands has several public hotspots including airports, Internet cafes, coffee shops, post offices and libraries. The local mobile phone network providers are Digicel and Flow.
Taxes
A government tourist tax of 10% will be added to your hotel bill unless you can prove you are a Cayman resident. Some hotels may also add a gratuity charge. There is no sales tax.
Tipping
If gratuities are not already included, it is customary to tip approximately 15% for good service and more if you were really impressed.
Air Canada & WestJet
Both Air Canada and WestJet offer 4-hour, nonstop flights from Toronto to Grand Cayman, with convenient connections across Canada. Connections are also available through most major US airlines and hub cities.
Sunwing
Sunwing offers seasonal 4 hour nonstop service from Toronto to Grand Cayman.
Cayman Airways Express - Island hopping
For the ultimate island getaway, Cayman Airways Express provide daily inter-island service between Grand Cayman, Cayman Brac and Little Cayman, making travel quick and easy for island hopping.
Other Airlines
American Airways - flies direct to and from Miami, Charlotte, Dallas/Fort Worth and Philadelphia
Jet Blue - offers direct flights between New York and Grand Cayman and Fort Lauderdale. They also offer a seasonal service between Grand Cayman and Boston, and seasonally to and from Boston
British Airways - flies direct between London Heathrow and the Grand Cayman four times a week. The flight stops briefly in Nassau in the Bahamas to pick up/drop off passengers
South West - offers direct flights from Fort Lauderdale and Houston Some airlines and destinations only operate in high season which is generally from December to April.
Owen Roberts International Airport
The airport is located in the capital, George Town and is approximately five minutes from downtown and a 15-minute drive from Seven Mile Beach. The airport has undergone an extensive CI$55 million expansion and revitalization, it was reopened by Prince Charles in March 2019. The airport has tripled in size and will now accommodate over 2 million passengers. The expansion includes a new check-in area, departure and arrival halls. From luxurious hotels to charming guest houses, villas and condominiums or a secret beachcomber hideaway; whatever your idea of paradise, the Cayman Islands offers every choice. Find the perfect accommodation for a romantic getaway, a wellness break, family holidays, large groups, corporate travel, weddings or extended vacations. It's all here.
4-5 Star:
The Ritz-Carlton, Grand Cayman
Grand Cayman Marriott Beach Resort
The Westin Grand Cayman Seven Mile Beach Resort and Spa
Kimpton Seafire Resort + Spa
Caribbean Club
Rum Point Club
Palm Heights
3 Star:
Sunshine Suites Resort
Holiday Inn Resort / Grand Caymanian Resort
Locale
Hampton by Hilton
✶ Wyndham Reef Resort ✶ All-inclusive options available
Condos and Villas:
Plantana
Cayman Villas
Luxury Cayman Villas
Experience Cayman Islands Hotels
Marriott Beach Resort, Grand Cayman
The Beach House Experience:
The Ritz-Carlton, Grand Cayman
Attractions
Stingray City
This once-in-a-lifetime Cayman experience invites adventurers to get up close to some of the most magnificent animals in the world. Experience the majestic southern Atlantic stingrays in only three feet of water as you brush up against these creatures. Stingray City is a group of sandbars located 25 miles off the shore of Grand Cayman, and offers tours ranging from 3 to 5 hours. During the tours, you can swim with, feed, and take memorable photos with these friendly rays.
Crystal Caves
Travel off the beaten track and take a tour of Cayman's breathtaking Crystal Caves. Expert guides will accompany you on your journey as they share interesting facts about the remarkable formation process that is responsible for creating spectacular stalactite and stalagmite crystal structures, as well as otherworldly formations. The caves are situated within lush tropical vegetation overflowing with a wide variety of captivating plant and wildlife species –including strangler basalm trees, air plants, parrots and bats. Before you venture underground, don't forget to wear warm-weather attire and comfortable walking shoes.
Pedro St. James Castle
Tour to the authentic Caribbean great house from the early 18th century. It is the oldest building on Grand Cayman and has come to symbolize the birthplace of democracy in Cayman. The grounds also include an authentic outbuilding, original Caymanian cottages and multiple gardens.
Queen Elizabeth || Botanical park
Queen Elizabeth II Botanic Park includes three main attractions – the Visitor's Centre, the Floral Garden, and the Heritage Garden. This park is home to the endangered Grand Cayman Blue Iguana and a two-acre lake that serves as a habitat for native birds and other rare wildlife species.
Rum Point
Located on the picturesque north side of the island, "Rum Point" is famous for its island atmosphere, white sandy beach and shallow clear waters. It is an ideal spot for swimming and snorkelling. The beach hammocks, shady trees, picnic tables and delicious food beckon visitors and locals alike seven days a week.
Seven Mile Beach
Named one of the Ultimate Beaches in the region by Caribbean Travel + Life, the 4th Best Beach in the Caribbean by Trip Advisor, and the 12th of the best beaches in the world by MSN, Seven Mile Beach is among the many reasons why Cayman is considered the ultimate destination. With sparkling waters and coral sands, this shoreline is home to many of the Caribbean's most luxurious properties. The expansive waterfront is open to the public, making it possible to walk the full length of the shore regardless of where you're staying.
Camana Bay
With more than 600 annual events, Camana Bay is buzzing with activity. From an array of restaurants to premier shopping and family-friendly activities (including Grand Cayman's only cinema), the town centre offers endless opportunities to enjoy your trip. One of the most popular attractions is the 75-foot observation tower, where guests can journey to the top to admire beautiful sunken mosaics and amazing views. Visitors can also enjoy the weekly farmers' market or take their children to the Imagination Playground, to make a splash in the town's interactive fountains.
Events
Cayman Cookout
The Ritz-Carlton, Grand Cayman once again became the culinary epicenter of the Caribbean when it hosted the Eleventh Annual Cayman Cookout from January 17-20, 2019. Created and hosted by esteemed Chef Eric Ripert – seafood master and co-owner of Le Bernardin in New York City and Blue by Eric Ripert at The Ritz-Carlton, Grand Cayman – Cayman Cookout 2019 saw Chef Ripert joined by an impressive roster of globally recognised culinary stars including José Andrés, Andrew Zimmern, Emeril Lagasse, Yannick Alleno, Dominique Crenn, Amanda Cohen, Emma Bengtsson and Nancy Silverton.
Flowers Sea Swim
The Flowers Sea Swim is Grand Cayman's flagship sporting event – each year hosting almost 1000 registered swimmers. Participants vary in age from 8 to 80 years old and in skill from novices and first-timers to gold medal Olympians from around the globe. The race is the world's richest open water event with over $100,000 in cash and random prizes.
Batabano Carnival
Cayman starts summer just a little early with their annual Batabano Festival held each May. The word "Batabano" refers to the tracks that turtles leave in the sand when they come ashore to nest. A visual and cultural feast, this traditional carnival features a parade of pageantry, stilt walkers, dancers, masquerades and much more. Following the parade, Cayman dishes up the best from land and sea in our Food Festival, with a chance to sample from the islands' top chefs and restaurants.
Walkers Cayman Islands Marathon
The Cayman Islands has year-round athletic activities for all interests. The notable Walkers Cayman Islands Marathon provides runners the chance to participate in a winter race in the heart of the Caribbean, and it is also a prestigious qualifying race for the Boston Marathon. The Walkers Cayman Islands Marathon takes place on the first Sunday in December every year and consists of a full marathon, half marathon, four-person relay and a Kids Fun Run.

Pirates Week
Pirates Week Festival is the premiere Cayman Islands' national festival. Awaiting you is a week of swashbuckling to be had by all. With parades, games, music, and fireworks there is something for every buccaneer to enjoy. Heralded by the well-travelled as the Culinary Capital of the Caribbean, this trio of islands – Grand Cayman, Cayman Brac and Little Cayman, has long been known for culinary excellence and divine dining experiences.
Cayman Islands Gastro Must-Do's
Take the 'Flavour Tour'
Don't miss this weekly progressive dinner held each Wednesday night at Camana Bay. Delicious small plates and creative cocktail pairings give you a taste of what's available at Grand Cayman's unique town centre.
Experience Elevated
Three-Michelin star-chef, Eric Ripert, fell in love with Cayman Islands and soon after, opened Blue by Eric Ripert, his restaurant at The Ritz-Carlton, Grand Cayman. Nothing tops masterfully prepared fresh seafood at the Caribbean's only AAA Five Diamond restaurant
Say 'Cheers' to Craft Cocktails
Experience the bustling 'Apothecary Happy Hour' scene at the Marriott Grand Cayman's Anchor + Den. Their talented mixologists create handcrafted cocktails using homemade syrups, infused waters, dehydrated fruits and their unique botanical blends.
Taste Local
Make a point of experiencing authentic Caymanian flavours at Miss Vivine's, the Heritage Kitchen or the East End Fish Fry. Conch, lobster, snapper – and more made to order and fresh from the sea.
Buzz Through a Beehive
A favourite restaurant of locals and visitors alike, The Brasserie is the vision of Chef Dean Max of 3030 Ocean in South Florida. Foodies will revel in seasonal menus that change daily depending on what their own fishing boats catch fresh that day. In between courses, ask for a tour of the incredible kitchen garden and beehive.
Become Cayman Island Specialist
Attend Travel Agent University on line to become a Cayman Islands Specialist at caymanrewards.com . Pass the Final Exam and qualify for these exciting benefits:
Cayman Islands Specialist status title and diploma
4.5 Continuing Education Units from The Travel Institute
Automatic required enrollment in Cayman Rewards
Cayman Rewards e-newsletters, featuring exclusive offers
Fam trip invitations
Earn 2.5 Continuing Education Units upon completion
Emergencies
Fire, police & ambulance: 911
Police headquarters: (345) 949 4222
Crisis hotline (Domestic abuse): (345) 943 2422
Telephone Services
International operator: 0
Directory enquiries: 411
Internet easy access: (345) 266 6328
To dial local Cayman Islands numbers omit the (345) area code
To dial North America, Canada or Caribbean: 1 + area code + 7 digit number
To dial other countries: 011 + country code + telephone number
Hospitals
Cayman Health City (345) 640 4040
Cayman Islands Hospital: (345) 949 2600
Accident & Emergency: (345) 244 2796
Ambulance Service: (345) 244 2659
Chrissie Tomlinson Hospital: (345) 949 6066
Faith Hospital, Cayman Brac: (345) 948 2243
Health Centres
Bodden Town Health Centre: (345) 947 2299
East End Health Centre: (345) 947 7440
North Side Health Centre: (345) 947 9525
West Bay Health Centre: (345) 949 3439
Little Cayman Clinic: (345) 948 0072
(after hours) (345) 916 5395
Airport Information
Airport authority: (345) 943 7070
Owen Roberts airport: (345) 949 3603
Lost & Found: (345) 244 5836
Flight Information & Reservations
Air Canada: 1 800 744 1112
WestJet 1 888 937 8538
Cayman Airways: (345) 949 2311
American Airlines: (345) 949 0666
British Airways: (345) 949 4118
Delta Airlines: 1 800 221 1212
JetBlue 1 855 710 2951
Southwest 1 844 670 7914
Government Numbers
Dept. of Environment: (345) 949 8469
Dept. of Immigration: (345) 949 8344
H.M. Customs HQ: (345) 949 4579
General Post Office: (345) 949 2474
Tourism Attractions Board: (345) 949 6999
Department of Tourism: (345) 949 0623
Grand Cayman Office: (345) 949 0623
Sister Islands Office: (345) 948 1649
Nature Cayman: (345) 948 2222
Vehicle & Drivers Licensing Dept: (345) 945 8344
List of Consulates in the Cayman Islands
Cayman Islands Brochures